Prolific Pair Retires from Lillian Carter Center
---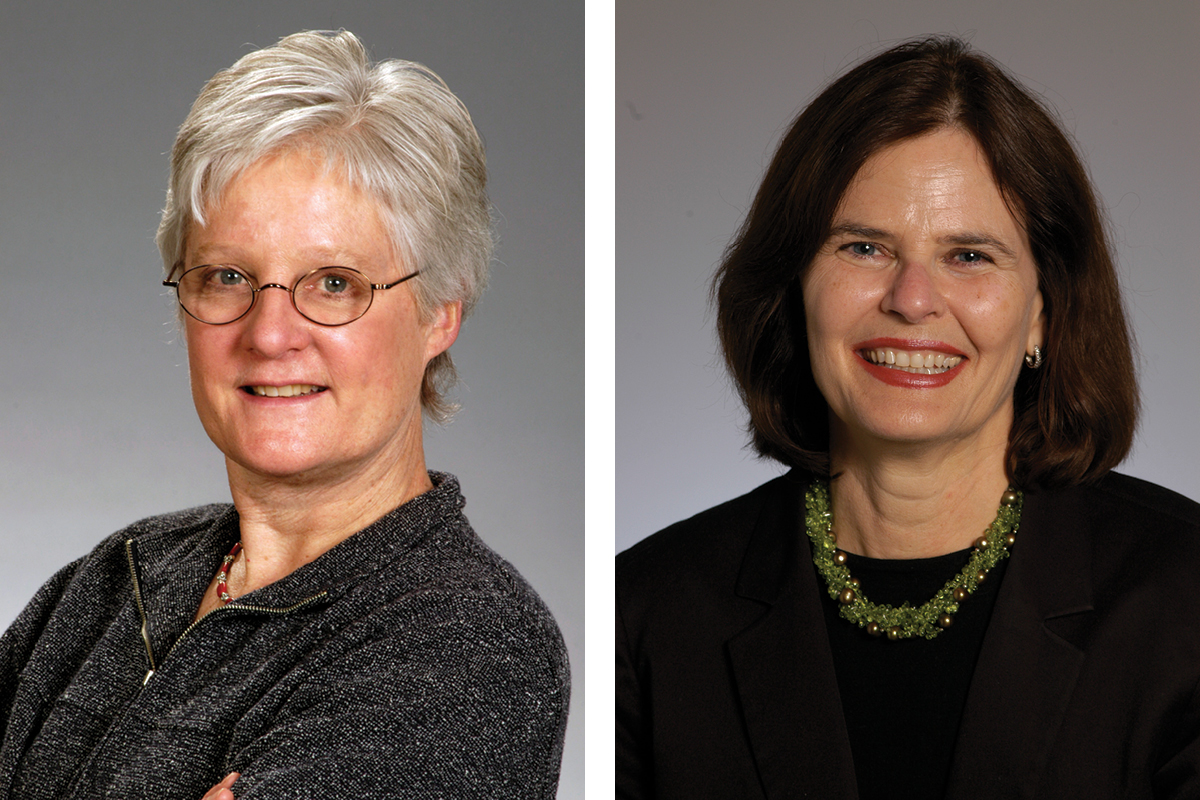 It's never easy saying goodbye, especially in the nursing school community. That's why it's so bittersweet to see two members of our family move into retirement.
Martha Rogers and Kathy Kite of the Lillian Carter Center for Global Health and Social Responsibility retired at the end of August.
Rogers, a board-certified pediatrician, was a well-respected member of the nursing school's faculty since joining in 2002. She is perhaps best known for her efforts controlling the impact of HIV/AIDS worldwide by paving a trail in research, serving on task forces and sharing her work through seminars and publications. Prior to joining Emory, she worked for 20 years as a research medical epidemiologist with the Centers for Disease Control and Prevention (CDC). One of her most-credited accomplishments was implementing the use of the polymerase chain reaction (PCR) diagnostic method when testing for HIV infections in infants.
Rogers also served as director of the Lillian Carter Center. In this role, she led efforts to improve the health of vulnerable people around the globe and supported our students in domestic and international immersion programs.
Kite served the school and the community as senior associate director of programs and administrative director of the Lillian Carter Center. Her work in strategic planning was instrumental and will impact the center for years to come. Prior to coming to Emory, Kite served as the conference director and publications manager for the Southern Center for International Studies, handling programming and administrative duties for more than 50 televised conferences around the world.
Under Rogers' and Kite's leadership the Lillian Carter Center expanded to work in more than 100 countries and to send faculty and students across the globe for research and community care.
Share This Story