Letter from Dean Linda McCauley
---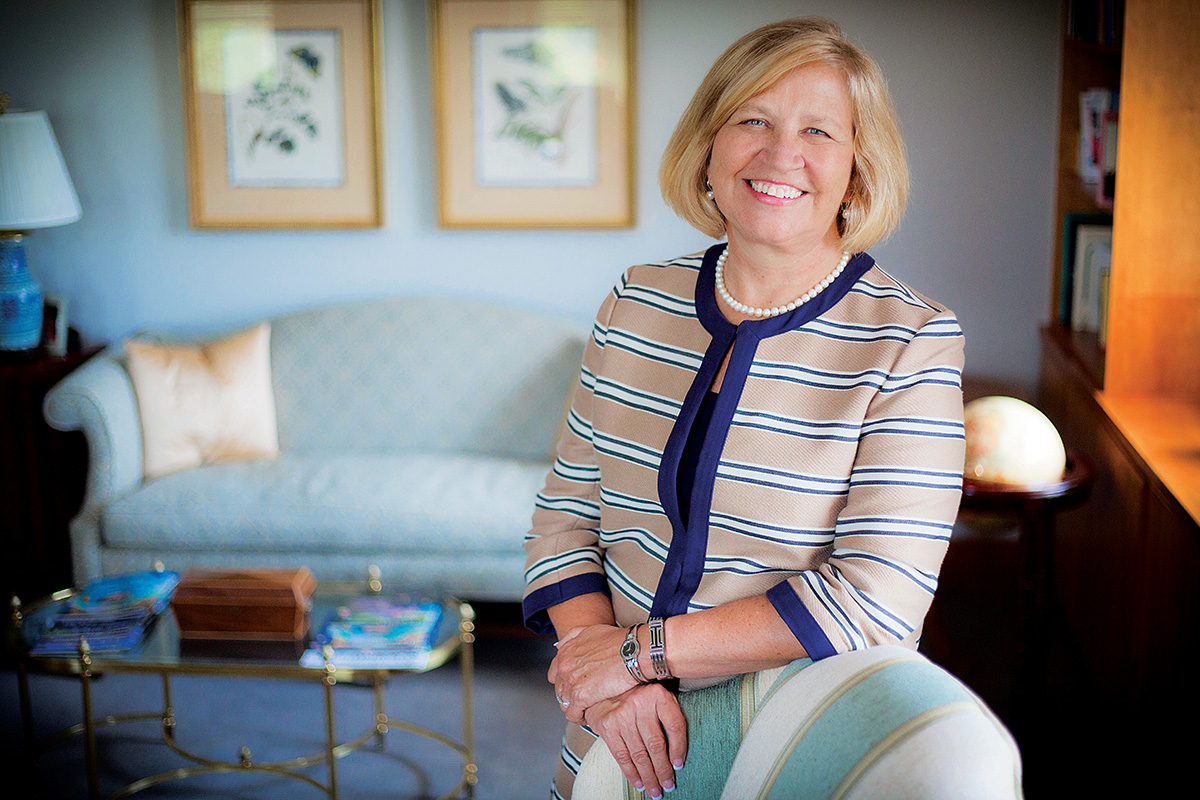 Hello everyone,
We will always remember 2020. But I hope we don't focus exclusively on the turmoil of wildfires, the COVID-19 pandemic, unforgivable acts of racism, and a raucous presidential election—to name just a few examples.
My hope is we find and remember all the signs of hope, renewal, and progress. You may wonder how it's possible, considering the clear pain and loss so many have experienced, myself included. I don't have all the answers, but I know from my life's journey that times of strife can make you stronger, wiser, and much more empathetic. That, of course, is also the makeup of a fantastic nurse.
Earlier this year I spoke to the Class of 2020 in a unique circumstance—a virtual graduation. Before 2020, I never imagined this special time would occur on Zoom. I cherish the moments I get to look our graduates in the eye, recognize their hard work, and encourage them as they take the next step in their careers. While preparing to give my remarks to a webcam,
I realized our graduates, more than anything, needed comfort and assurance as they are prepared to fight on the front lines against a relentless public health threat.
These graduates are part of our collective hope for the future. Practicing in the time of COVID-19 makes better nurses, ones who get to truly understand the feelings behind their chosen profession. I see a renewed passion among nurses.
They pursue what's right. They provide quality clinical care and act as patient advocates. They have a heart for the vulnerable and a drive to create lasting and meaningful social change.
While our last Emory Nursing magazine focused heavily on those fighting COVID-19 and efforts to improve health care around the world, this issue looks ahead to the progress and innovation occurring just a few miles from campus. I'm so excited to share more about the school's work in downtown Decatur and the creation of the Emory Nursing Learning Center. Over the coming months, nearly 70,000 square feet of space will be renovated to provide state-of-the art facilities in simulation, innovation, continued education, and team building.
The calendar continues to turn, but celebrating the new year is not merely a moment to move on from the past. In 2021—and beyond—we are more empowered. We've learned, we've planned, and we've done more to galvanize our mission.
Enjoy the issue,
Linda McCauley 79MN, PhD, RN, FAAN, FAAOHN
Professor and Dean
Nell Hodgson Woodruff School of Nursing
I hope you join us!
Share This Story