Office of Diversity, Equity, and Inclusion Created
---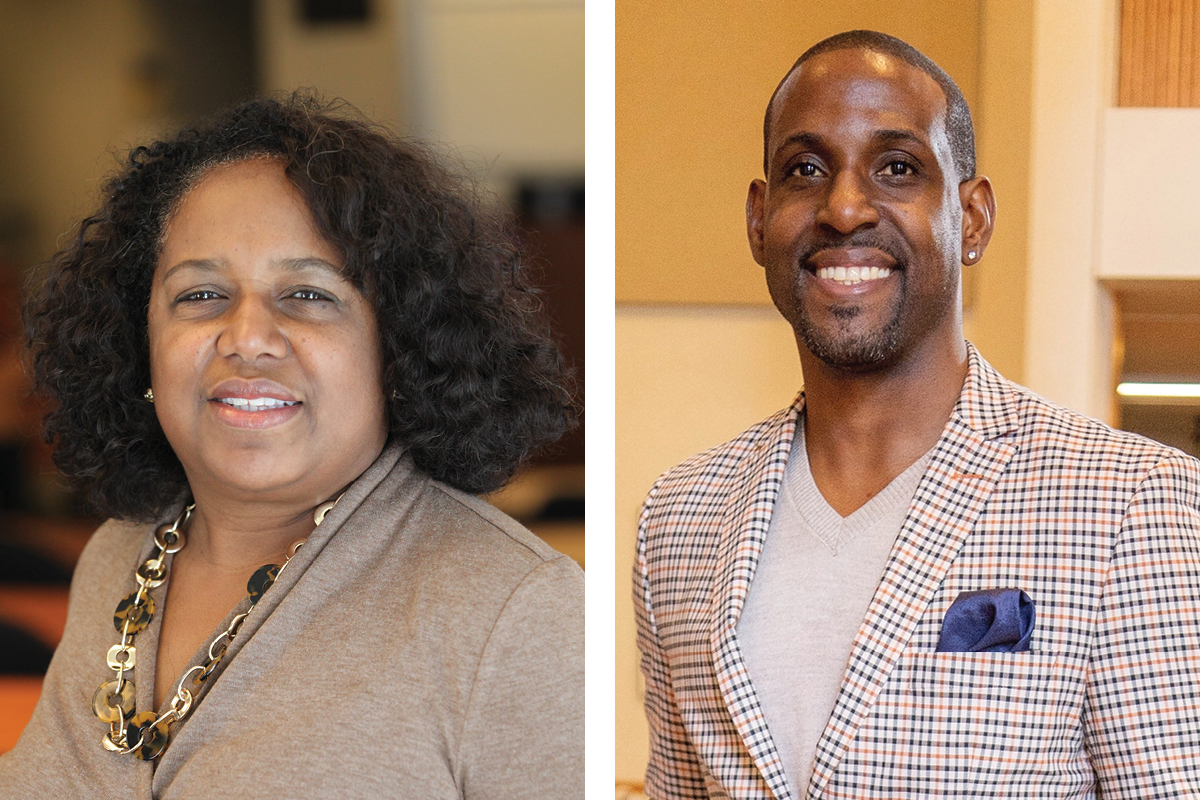 Dean Linda McCauley, PhD, RN, FAAN, FAAOHN, named Lisa Muirhead the school's first assistant dean for diversity, equity, and inclusion in July. Muirhead coleads the School of Nursing's efforts to create and sustain an even stronger campus culture that embraces and promotes diversity and inclusion. Benjamin Harris was also hired to serve as the director of diversity, equity, and inclusion. The focus of the new office will be to implement the school's diversity initiatives, enhance the curricula in all nursing programs, and continuously and effectively support the school's community.
"I take this position very seriously and understand the complexities of the work," Muirhead says. "We need to promote equal opportunities in education, practice, and research. It is critical we build a diverse nursing workforce, cultivate a learning environment and workplace of inclusion."
Muirhead has been a member of Emory's faculty since 2012 and is a fellow of both the American Academy of Nursing and the American Association of Nurse Practitioners. She is a nationally recognized expert in delivering care to veterans and vulnerable populations and stands as a consultant to numerous professional advisory boards focused on bettering these populations.
Harris has worked with various university student affairs offices. In these roles, he focused on advancing diversity initiatives and developing programming to further engage campus communities. He joins Emory after serving as the inaugural director for the Division of Student Affairs Center for Multicultural Life at Bowdoin College in Brunswick, Maine.
"These new roles are integral to strengthening the school's commitment to building and fostering diversity, social justice, antiracism, antidiscrimination, restoration, reconciliation, and accessibility," McCauley says. "We are committed to creating an environment free of discrimination and wholeheartedly believe Muirhead and Harris will be outstanding leaders in our efforts."
Already the Office of Diversity, Equity, and Inclusion has organized events and resources for the school's benefit. The new diversity web page includes links to webinars and events for students and faculty to attend.
In addition, this page provides books, articles, podcasts, and more to help educate students, faculty, and staff on racism and prejudices. Other related university partners such as the Office of the Provost and the Center for Faculty Development and Excellence can be found on this page.
Attention to issues of equity and inclusion is of great importance due to ongoing instances of violence aimed at Black and Indigenous populations of color, notably the deaths of George Floyd, Breonna Taylor, and Ahmaud Arbery.
"We are honored to serve students, faculty, and staff, and I bring with me the commitment and fortitude to help lead the change we wish to see—dignity and respect for all," Muirhead says.
Share This Story