Transforming the Future of Nursing Research
Every Nurse Can Be a Change Maker—They Just Need the Right Data
---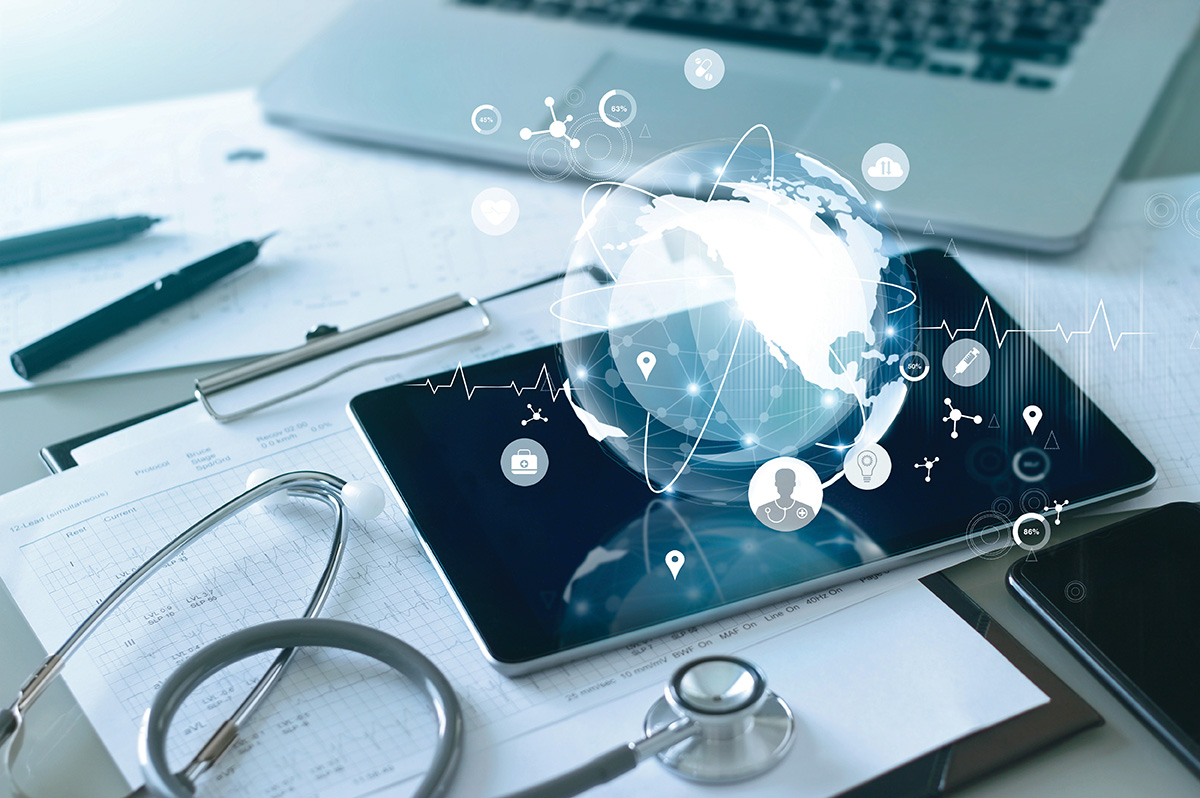 Emory School of Nursing is radically transforming the way nurses think about research—and empowering nurses of all levels to solve the problems they encounter at the front lines of care.
Project NeLL—which stands for Nurse's Electronic Learning Library—allows researchers to explore vast stores of patient data, extract trends, create engaging data-visualization graphics, and download data sets directly to their computers. It will be available to nursing students, researchers, and faculty across the US starting in winter 2021. Currently, NeLL is being used as a teaching tool for Emory nursing courses and a rich data source for Emory student researchers.
This suite of tools, which users can access from anywhere by logging into an online portal, is unique in a number of ways. First, it was made by nurses for nurses—to address the real-world frustrations of nursing research. Unlike many other health care data repositories, NeLL isn't limited to one practice or specialty area. It also contains nursing-sensitive data (among other types) and emphasizes nurses' notes as a rich and largely untapped data source. Importantly, nurses can use NeLL on their own time—without an analyst's help. It was designed to make data science easy and intuitive, even for users who know zero about analytics.
That includes ready-made curricula for nursing faculty who want to incorporate data-based research projects into their syllabi but who might be nervous about teaching this emerging subject or simply lack the time to study it themselves. It also offers self-paced online learning modules and a comprehensive, proprietary data dictionary. Project NeLL's repository contains searchable, deidentified records from more than 1 million patients, totaling 800+ million unique records from patients' different visits to the health system. Data sets span 2012 to 2020 (and beyond), rural and urban settings, all levels of care, and countless conditions. Soon, it will contain COVID-19 big data as well.
Ten Emory nursing students from undergraduates to doctoral candidates have already used NeLL to complete high-impact capstones and dissertations. Their work has revealed important findings, such as:
Racial disparities in opioid administration for breast cancer patients

A cost value associated with nurse anesthetists compared to other provider types

The cascade of care for patients with hepatitis C within the Baby Boomer cohort.
One student from the Emory–Addis Ababa PhD in Nursing program, Emebet Berhane, used Project NeLL to identify predictors of death among patients with pressure ulcers, including dehydration and malnutrition. "In Ethiopia there isn't an electronic data repository related to my work," Berhane says. "But by accessing Project NeLL, I was able to complete my course work on time. It showed me how to set clear research objectives, let me explore huge data sets to reveal underlying causes of death for my patients and apply those findings to improve health outcomes."
Project NeLL was brought to life by a small team of determined nursing data scientists at the School of Nursing. Andi Plotsky, director of database projects, served as the primary database architect and coprinciple investigator on the project. Masato Yoshihara, applications support analyst, has been the lead programmer, creating NeLL's user-friendly web pages and ensuring it returns the data requested.
Judy Katz, senior director of IT, along with Gina Critchet, associate dean of finance, are working to make Project NeLL affordable and accessible to nursing schools across the country. Vicki Hertzberg, director of Emory's Center for Data Science, and Roy Simpson, assistant dean of technology management, were coprinciple investigators on the project. Dean Linda McCauley has provided ongoing leadership, support, and financial backing for Project NeLL.
In addition, a hard-working cadre of students from Emory's Rollins School of Public Health, Emory College's Computer Science Department, and the School of Nursing have collaborated on cleaning and organizing the data.
If you or your school would like to subscribe to Project NeLL—or if your organization is interested in partnering with us to help this project grow—please contact ProjectNeLL@emory.edu.
Share This Story