Emory and Georgia public health nurses create training videos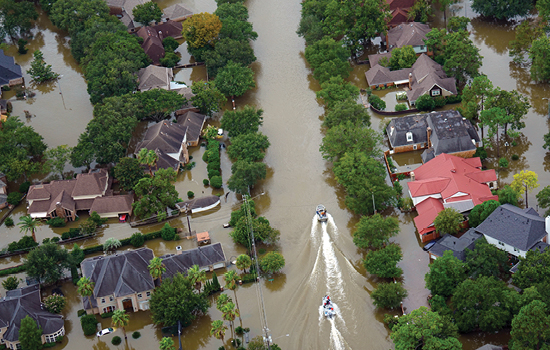 First came Hurricane Matthew (2016), then Hurricane Irma (2017), followed by Hurricane Michael (2018). All are siblings of a sort—devastating storms that have pounded Georgia one after another. When such storms occur, many residents leave their homes and head to state evacuation shelters, where staff include Georgia Department of Public Health (DPH) nurses.
Quite often, residents arrive at evacuation shelters with special health care needs. For DPH nurses, who typically work outside the hospital or clinic setting, caring for someone with co-existing chronic conditions, mental illness, or limited mobility can prove challenging in a shelter housing 50 to 100 people or more.
Needs also vary by situation. During Hurricane Matthew, DPH nurses found that shelter evacuees needed help with mobility and catheter care. During Hurricane Irma, nurses contended with flu cases and the access and functional needs of some evacuees.
"We saw two very different groups come in during each hurricane, so being prepared quickly changed," says Heather Holloway RN, the DPH emergency nurse preparedness liaison for the Macon, Georgia, area. "For public health nurses, we needed to identify a way to give some 'just in time' training and a refresher on specific types of care."
DPH turned to the Academic Clinical Partnership Committee (ACPC) at Emory's School of Nursing for help. Led by Associate Clinical Professor Lisa Muirhead DNP FAANP FAAN, the ACPC includes Emory nursing faculty and staff and nursing leaders from DPH, Emory Healthcare, Grady Health System, Atlanta VA Medical Center, Children's Healthcare of Atlanta, Northside Hospital, and Mercy Care.
In 2018, the Georgia Public Health Nurses Preparedness Disaster Task Force, an ACPC subcommittee, met at Emory to prioritize the training needs of DPH nurses related to mass care. Their collaboration with Emory nursing and physical therapy faculty led to production of four training videos demonstrating IV management, patient transfer techniques, ostomy care, and wound care.
"The online videos are now being used to train Georgia's public health nurses to ensure they have the skills needed during a deployment to a disaster shelter," says ACPC member Rebekah Chance-Revels MSN RN, DPH deputy chief nurse for education and professional development.