Teacher, Researcher, Filmmaker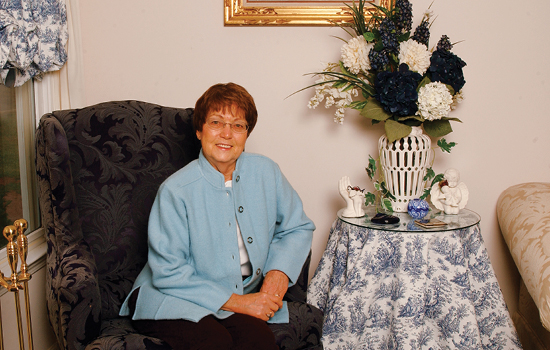 Shirley Jo Dubois Carey 82PhD MSN RN, a longtime faculty member with the School of Nursing, died on January 5, 2019, at age 83.
During her 27 years at Emory, Carey taught graduate courses and developed the maternal and child health majors as a clinical focus. She also explored the new medium of educational filmmaking. Among her projects, she produced three highly respected films now in the National Library of Medicine. The films illustrated SOAP noting, a then- improved method for charting patients, in maternal-infant care.
Carey also played a role in shifting the focus of Emory's graduate nursing program to clinical nurse specialist, developing new graduate majors in nursing administration and teaching, and enabling students to take electives outside the school in theology, law, business, and public health. She was the first faculty member to hold a dual appointment in teaching and research.
In the course of her career, Carey taught more than 300 Emory nursing graduates, many of whom stayed in contact with her over the years seeking advice, recommendations, and support. She retired in 1999 and lived in Flowery Branch, Georgia.
---
Memorial gifts honoring Shirley Carey may be made to the Emeritus Faculty Scholarship Fund. To give online, visit emry.link/emeritus-faculty. Or make checks payable to Emory University, Office of Gift Accounting, Emory University, 1762 Clifton Road, Suite 1400, Atlanta, GA 30322; Re: Shirley Carey.