Exhibit chronicles 100 years of Emory nursing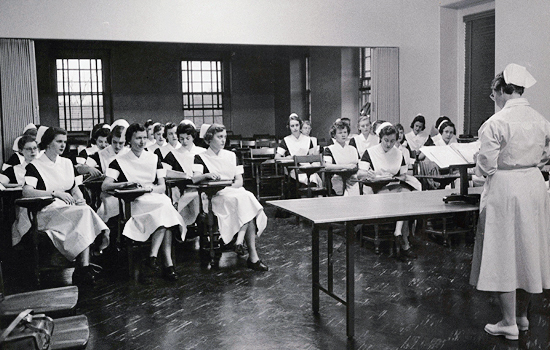 Reproductions of Florence Nightingale's letters held by Emory's Pitts Theology Library and a medical journal from World War I kept by Nell Hodgson Woodruff, for whom the School of Nursing is named, are among the artifacts featured in "To Care for Others: 100 Years of Nursing at Emory."
The exhibit now on display in the Woodruff Health Sciences Center (WHSC) Library explores Emory's nursing program through the past century, from the original 1907 graduating class of 10 to the worldwide impact of nurses today. The materials also shed light on the development of medical instruments and the contributions of influential nurses to the profession. 
Visitors also can learn about the evolution of societal views toward the nursing profession, from the "dark period" when nurses lacked formal training and were perceived negatively by the public to the high level of respect they enjoy today. 
The exhibit runs through January 2018 on the first level of the WHSC Library at 1462 Clifton Road. For library hours, visit emry.link/healthlibrary.