New Fellows
This fall, five faculty members were inducted into the American Academy of Nursing (AAN), the most ever in a single year. The School of Nursing now has 30 AAN fellows, including those featured here.
---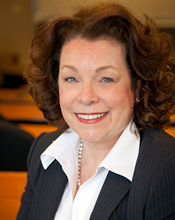 Sharron Close PhD MS
A pediatric nurse practitioner, Sharron Close PhD MS has dedicated her career to helping children and their families manage chronic conditions of genetic origin, especially sex chromosome aneuploidy (SCA). Her doctoral research on Klinefelter syndrome (KS) led to creation of a new tool to assess the physical traits of KS, making earlier diagnosis and intervention possible. More recently, she secured a Patient-Centered Outcomes Research Institute grant to develop new research and interventions for SCA, which affects nearly 1 million Americans. Her project brings SCA patients, families, clinicians, and researchers to the table for the first time to seek solutions together.
---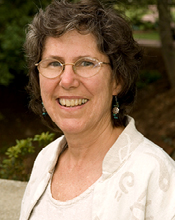 Jennifer Foster PhD MPH CNM FACNM
Jennifer Foster PhD MPH CNM FACNM has a strong record of interdisciplinary research to improve maternal and newborn health in vulnerable populations, especially in Latin America. Her work has led to practice changes and better care coordination among health workers in low-resource settings and demonstrated how community-based participatory research can lead to innovative health care for underserved populations. Foster is the school's first recipient of a Fulbright Award, furthering her training and research in the Midwifery School at the University of Chile.
---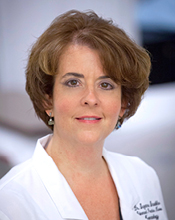 Suzanne Staebler DNP NNP-BC FAANP
Suzanne Staebler DNP NNP-BC FAANP has worked to transform neonatal nursing practice through service, practice, and policy throughout her career. One example is her advocacy of immunizations for neonates, especially premature infants, to reduce the risks associated with respiratory syncytial virus. Staebler has held board positions with key organizations, including the National Association of Neonatal Nurses, the National Certification Corporation, the National Association of Neonatal Nurse Practitioners, the Georgia Nurses Association, and the Georgia Nursing Leadership Coalition. She is also a policy consultant for the Alliance for Patient Access and the National Coalition for Infant Health. 
---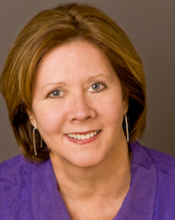 Kathryn Wood PhD RN
Kathryn Wood PhD RN has improved quality of life for patients with atrial arrhythmias on several levels. Her research has advanced understanding of symptoms, diagnosis, and measurement of outcomes for supraventricular tachycardia in women—a population often misdiagnosed and in need of timely curative treatments. As vice chair of the Council on Cardiovascular Nursing program committee of the American Heart Association (AHA), Wood ensured that nursing was represented in AHA practice guidelines and scientific statements. Also, the European Society of Cardiology invited her to help develop guidelines for educating arrhythmia patients and educating providers and patients in managing new anticoagulant medications.
---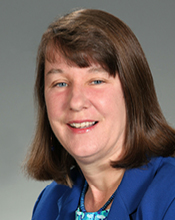 Kate Yeager PhD MS RN
Kate Yeager PhD MS RN seeks to better understand and eliminate the disproportionate burden of cancer in the African American population. Her research specifically addresses adherence to pain medication, which tends to be poor in this patient population, and their caregivers' role in seeking pain relief. Yeager co-chairs the Health Disparities Committee for NRG Oncology, a National Cancer Institute-sponsored consortium of 1,000 member sites in North America. She also serves as a board member of the American Pain Society's Pain and Disparities Special Interest Group, which seeks to improve the unequal burden of pain and quality of life for underserved patients. 
---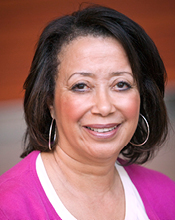 Angela Amar PhD RN FAAN
Angela Amar PhD RN FAAN is a 2016 fellow of the Academy for Nursing Education with the National League for Nursing. Amar is known for her innovative teaching strategies, faculty development, academic leadership, and collaborative educational and community partnerships. At Emory, she is assistant dean for BSN education and leads educational programs to promote diversity in nursing leadership.
An advanced practice psychiatric nurse, Amar has been instrumental in developing curricula to better prepare nurses as first-line defenders for survivors of violence and trauma. Her research in forensic nursing and mental health responses to trauma has been funded by major federal and nonprofit agencies. She recently co-authored the textbook, A Practical Guide to Forensic Nursing.