Faculty Promotions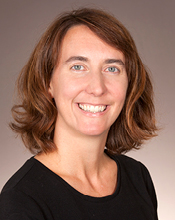 Nicole Carlson PhD CNM
Nicole Carlson PhD CNM, now assistant research professor, studies the biologic mechanisms of labor dysfunction in obese women in order to form strategies for achieving optimal perinatal outcomes in this population. She joined Emory as an instructor in 2010 and continues to practice with Northside Women's Specialists. Carlson currently is president of the Georgia affiliate of the American College of Nurse-Midwives.
---
Melissa Owen PhD RN, now assistant professor, has taught as an instructor in the BSN program for several years. She is a cardiac nurse with expertise in heart failure, heart transplantation, and cardiac surgery. Among her research interests is incorporating palliative care into the heart failure population. She is also a proponent of using deliberate practice in the simulation lab. Students selected her for the 2016 Heart of the Student Award.
---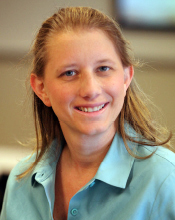 Jeannie Rodriguez 00MN PhD RN C-PNP/PC
Jeannie Rodriguez 00MN PhD RN C-PNP/PC, now assistant clinical professor, has more than 20 years of experience as a pediatric nurse practitioner, leading her to study the health care needs of vulnerable children. The former nursing instructor co-leads a project to explore how prenatal and postnatal environmental exposures influence the infant gut microbiome, neurodevelopment, and behavior during the first 18 months of life. 
---
Associate Professor Drenna Waldrop-Valverde PhD MS was named assistant dean for research. In her new role, she oversees mock reviews of faculty and student grant proposals and plays an integral role in growing the school's postdoctoral program. She also directs the Center for Neurocognitive Studies in the School of Nursing and co-chairs the The Brain: Cancer and Neurocognition Initiative at Emory's Winship Cancer Institute. Waldrop-Valverde is a neuropsychologist widely known for her clinical studies of the relationship between cognitive impairment, health literacy, and chronic disease management.
---
Jeannie Weston MS RN is now assistant clinical professor. For several years, Weston has instructed BSN students in their pediatric rotations at Children's Healthcare of Atlanta. She currently is a student in the EdD for Nurse Educators program at the University of Alabama in Tuscaloosa.
---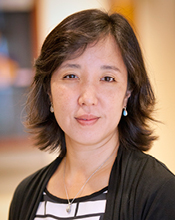 Irene Yang PhD MN
Irene Yang PhD MN is an assistant professor. She completed a postdoctoral fellowship in behavioral research at the School of Nursing. Her experience as a maternal/newborn nurse in Kentucky shaped her research interest in the health behaviors of low-income pregnant and postpartum women. Her dissertation explored the psychosocial factors influencing the relationship between socioeconomic status and prenatal smoking. For her work, Yang received the 2016 Novice Researcher Award from the Association of Women's Health, Obstetric, and Neonatal Nurses.