Nursing doctoral candidates awarded prestigious international fellowship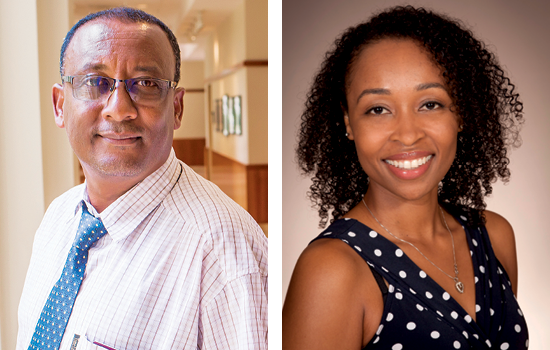 Fekadu Aga MSN and Rosemary Kinuthia 17DNP 16MSN have earned the Vanderbilt-Emory-Cornell-Duke (VECD) Fogarty Global Health Program for Fellows and Scholars Award.
Kinuthia's research focuses on reducing health disparities and inequities in Kenya. Kinuthia believes there is a gap in research addressing human resources for health needs. She will travel to Kenya to facilitate capacity-building of health systems, alleviate health workforce burden, and improve HIV outcomes of underserved populations.
Aga's research project focuses on improving care and outcomes in patients with type 2 diabetes. Aga believes there is a gap in research concerning self-care for persons with type 2 diabetes and comorbid heart failure. He hopes to expand interventions in resource-limited settings, including his native Ethiopia.