New course catalog launches for Emory Nursing Experience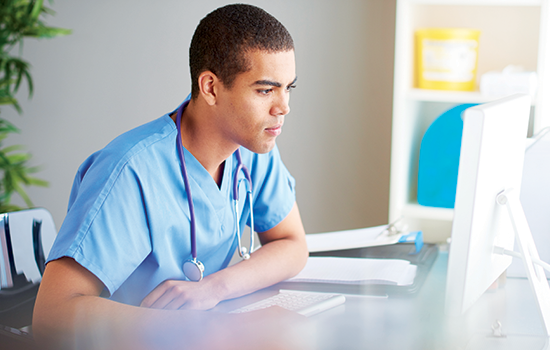 With the goal of advancing professional nursing expertise on a local and global scale, Emory Nursing Experience (ENE) launches Canvas Catalog, a new online course catalog platform. Formerly known as Emory's Nursing Professional Development Center (ENPDC), ENE offers all continuing education courses in one place.
Nurses can explore and enroll in an array of evolving options, from Ambulatory Care Precepting to the Medical Surgical Certification Review course, among others. The new catalog offers in-person courses and multiple self-paced options that can be completed from any platform.
In one course, Trisha Sheridan DNP WHNP-BC SANE-A SANE-P teaches Sexual Assault Nurse Examiner (SANE) Clinical Skills Training, which offers 16 contact hours. The class provides participants increased skills and confidence in performing medical forensic examination of the adult and adolescent sexual assault patient.
Those enrolled can apply the information learned in the 40-hour SANE course through hands-on sexual assault examination training with live models in a realistic setting. This will help meet the International Association of Forensic Nursing's requirement of demonstrating competency through clinical preceptorship.
ENE strives to make it more convenient for nurses around the globe to participate in the Emory education experience online. A partnership between Emory Healthcare Nursing Education and the School of Nursing, it is accredited by the American Nurses Credentialing Center. Explore ENE's offerings, or sign up for a course today at emorynursing.pdx.catalog.canvaslms.com.