Bussenius inducted as FAANP, named distinguished alumna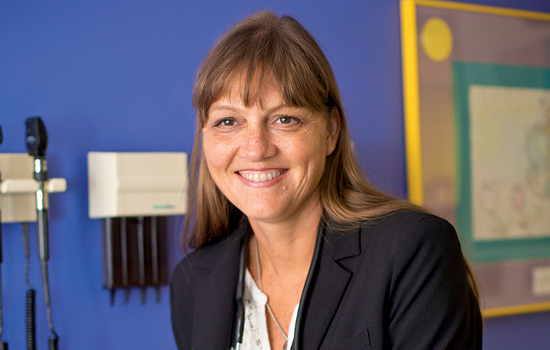 Hope Haynes Bussenius 93MSN DNP APRN FNP-BC has been inducted as a fellow of the American Association of Nurse Practitioners and also named an E. Louise Grant Distinguished Alumna by Augusta University, where she received her BSN and DNP.
Bussenius is a pioneering nurse researcher, focusing on blood pressure and hypertension in children and adolescents. Her Take 2 Heart initiative aims to improve blood pressure measurement accuracy in pediatrics. Bussenius has also developed two free mobile apps based on this idea. The apps save time and help ensure that blood pressure screenings are conducted accurately and provide immediate follow-up guidance for children who require monitoring and treatment.