Measure of Excellence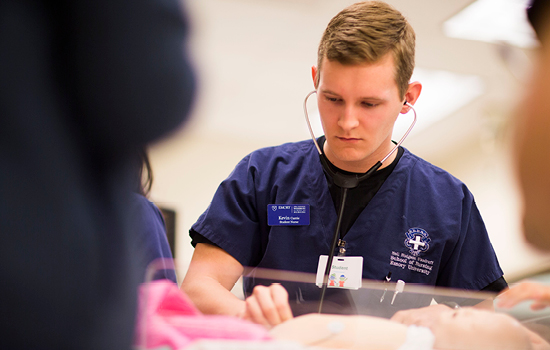 Two years ago, the School of Nursing set its sights on earning national recognition for student education. The school achieved its goal last summer when the National League for Nursing (NLN) designated it as a Center of Education Excellence.
2017 NLN Centers of Education Excellence
• Ball State University
• Emory University
• Purdue University
• Rush University
• University of Alabama–Birmingham
• University of Kansas
• Washington State University
Specifically, Emory was recognized for enhancing student learning and professional development, one of four categories recognized by the NLN. Emory is one of seven U.S. nursing schools recognized for excellence in this category and one of 15 schools recognized overall. Other designation categories include advancing the science of nursing education, promoting the pedagogical expertise of faculty, and creating workplace environments that promote the academic progression of nurses.
"There are a lot of people who teach our students," says Kristy Martyn PhD RN CPNP-PC FAAN, associate dean for graduate education. "Being recognized as a center of education excellence rewards those who teach in the classroom and in the clinical setting as well as those who work behind the scenes to prepare future nursing leaders and scholars. The NLN designation will help us continue to attract top students and recruit talented faculty who love teaching."
Related Story
"Emory School of Nursing named national Center of Excellence" (July 24, 2017)