Deaths
1940s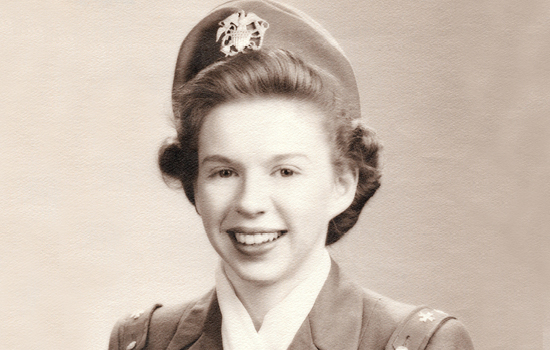 Elizabeth Farnsworth Geheber 45N of Baton Rouge, La., on April 26, 2017. She served as a U.S. Navy nurse during WWII and was a violinist with the Baton Rouge Symphony Orchestra and the Baton Rouge String Trio. A lifelong volunteer with the American Red Cross, she taught disaster nursing and worked in shelters during hurricane evacuations.
Thelma Pope Stewart 45N of Norman Park, Ga., on Feb. 12, 2017, at 97. She learned to drive in an early model Ford and cooked on the hearth with her mother in their farmhouse. Unable to afford tuition at Emory, she pleaded with the dean until he gave her a small loan, which she repaid after graduation. Married four times, she outlived all of her husbands. She returned to her childhood home, renovated it, and spent her last years there. Survivors include many nieces and nephews and their children, whom she helped raise as her own.
Frances Irwin Olive 46N of Columbus, Ga., on May 20, 2017. In 1949, she graduated from George Peabody College, now part of Vanderbilt University, with a degree in public health nursing. She worked as a public health nurse in Moultrie and Albany, Ga., and in Columbus, where she was a school nurse for 19 years in Fort Benning schools. She married Dixon Raines Olive Jr. in 1951. Survivors include three sons, a daughter, five grandchildren, and six great-grandchildren.
Margaret Hammett New 47N of Dublin, Ga., on March 29, 2017, at 97. She joined the U.S. Army in 1942 and was stationed at several bases in the South. Following WWII, she came to work at the VA Medicial Center in Dublin and met her future husband, Jacob New. She loved the nursing profession and enjoyed a long career in nursing education and administration at the VA, until she retired in 1980. Her husband preceded her in death. Survivors include two daughters and their husbands, five grandchildren, and five great-grandsons.
Doris King Dickinson 48N of Griffin, Ga., on July 11, 2017, at 89. She was preceded in death by her husband, Charles E. Dickinson, who died in 1994, and her daughter and son-in-law, Jean and Jerol Drawdy. She was an instructor at Emory for a time before moving to Griffin in 1962. She worked at Griffin-Spalding County Hospital from 1964 until retiring in 1985. Survivors include a son and daughter-in-law, a granddaughter, a grandson, and a sister. 
---
1950s
Lillian Henson Mikell 50N of Dade City and Tampa, Fla., on July 2, 2017, at 87. She married Ray Mikell in Atlanta. They moved to Temple Terrace, Fla., in 1954 and raised two sons. She worked as a real estate agent for many years in the Tampa Bay area. She was married for 60 years until her husband's death. Survivors include two sons, their wives, a sister, four grandchildren, and two great-grandchildren.
Nancy Bryant Riley 50N of Jonesboro, Ga., on Dec. 14, 2014, at 86. Survivors included her husband, Dr. Wells Riley, five children and their spouses, 12 grandchildren, and eight great-grandchildren.
Kathleen Campbell Farrow 56N, formerly of Marion Junction, Ala., on July 10, 2017, after a long battle with Alzheimer's. She met ministerial student James L. Farrow while attending Emory. Married for 61 years, they served at churches throughout the Alabama-West Florida Conference of the United Methodist Church. She retired from nursing in 1988. Survivors include her husband, three sons, seven grandchildren, 13 great-grandchildren, a brother, and a sister.
---
1960s
Molissa Weatherly Simmons 60N of Fernandina Beach, Fla., on Sept. 7, 2016, at 79. She is survived by her husband, Eddie Clinton Simmons.
Helene Ramsey Hand 62N of Decatur, Ga., on July 17, 2017. She married Francis Dickson Hand Jr. of Lindale, Ga., in 1960, and they raised two children. In the early 1960s, she became a nursing instructor at DeKalb Community College and worked there until retiring in the early 2000s. She earned a master's degree in education from State University of New York and worked as an RN in intensive care at Emory University Hospital. In addition, she was a Lifetime Master Gardener with the DeKalb Master Gardener Association. She was preceded in death by her husband in 2016. Survivors include a son and daughter and their spouses, four grandchildren, three great-grandchildren, a brother, and a cousin.
Esther Mumford Peirce 65N 67MN, formerly of Hancock Point, Maine, on June 6, 2017, at 88. Previously married to Carey G. Mumford Jr., she raised four children alone after their divorce, while attending graduate school at Emory in psychiatric nursing. She had a successful career and initiated and directed the first Atlanta-area Suicide Prevention Center into the late 1960s. In 1966, she married Dr. E. Converse Peirce II, creating a combined family of eight children. They moved to Pelham Manor, N.Y. in 1970, and she continued her career in psychiatric nursing. In their later years, Esther and Converse lived in Hancock Point until his death in 2003. She then lived with family in New York for health reasons. Survivors include eight children, 13 grandchildren, and a brother.
Monique M. Farill 67N 75MN of Decatur, Ga., on June 22, 2017. A native of Switzerland, she worked in Atlanta for many years at Grady Memorial Hospital, Georgia Mental Health Institute, and Emory as a clinical nurse specialist in psychiatry. Her family thanks Dr. Sagar Lonial and nurse practitioner Charise Gleason of Emory's Winship Cancer Institute for many years of care. Survivors include her husband, John, three children, three grandchildren, and a sister.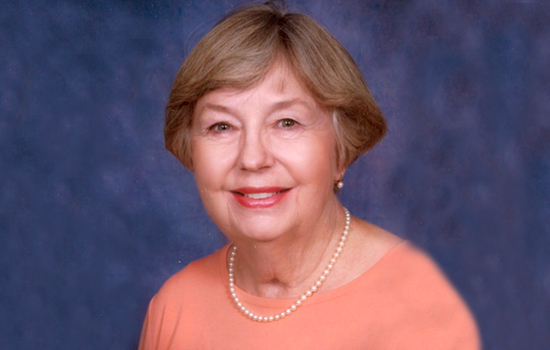 Alice Jane Godfrey 68N of Auburn, Ala., on June 8, 2017. After graduating from Emory, she earned an MPH from the University of North Carolina. She worked as a public health nurse in Georgia and Tennessee and eventually became associate director of the Division of Child Health and Development in Tennessee. In 1976, she joined the nursing faculty at the University of South Alabama in Mobile. She served in leadership roles in the RN to BSN program and in the Public Health Administration Master's Program. In 2015, she retired from South Alabama and moved back to Auburn to be near her sister, Virginia A. Harriger, who survives her.
Jennie Williams Donaldson 69MN of Atlanta, formerly of Birmingham, Ala., on Feb. 17, 2017. 
---
1980s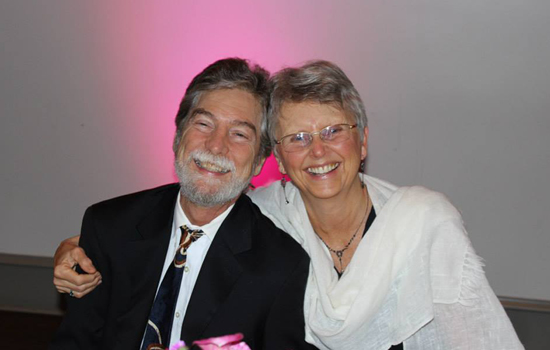 Jenny Westerman Hurd 80MN of Atlanta on March 8, 2017, at 69. She will be remembered for her service as a nurse-midwife to the Atlanta community, where she delivered babies and cared for women for more than 15 years. She worked as part of her family's practice, Atlanta Natural Health Clinic, where her husband, Dr. Philip Hurd, is a chiropractor. He survives her, along with five children, seven grandchildren, and two great-grandchildren. 
---
Honor Your Classmates
Tribute gifts are an extraordinary way to honor your classmates. You can designate a gift for any occasion—a birthday, anniversary, special achievement, or the passing of a loved one, colleague, or friend. To make a gift online, visit emry.link/tribute. For more information, call 404-727-6917.