Class Notes
1950s
Janie T. Trussell 51N considers herself fortunate in the wake of Hurricane Harvey, which hit eastern Texas last August. Trussell lives in Beaumont, where record flooding knocked out the city's water system for more than a week. Trussell had plenty of bottled water on hand and was able to flush her toilet, thanks to a neighbor who brought over buckets of water for the task. The retired nursing professor's one-story condominium is situated on a small rise that kept her home from being flooded. "The name 'Beaumont' means 'beautiful mountain,' " says Trussell, who is 89. "I haven't seen a mountain yet." She taught nursing at the University of St. Thomas in Houston and at Lanier University in Beaumont. She retired from Lanier in 1993.
---
1960s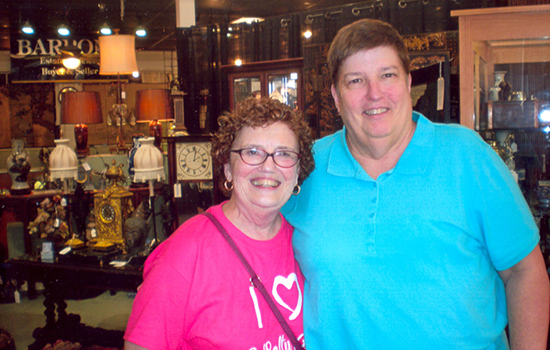 Annelle Brown Tanner 69N (left) and Barbara (Muff) Davis Carroll 69N had a mini reunion in Dallas, Texas, last summer. Tanner, an expert in nursing informatics, is the retired director of the Fetal Infant Mortality Review Program with the Office of Public Health in Louisiana. Carroll, a former nurse, lives in Zephyrhills, Fla., with her husband, Walt. During Hurricane Irma in September, the couple volunteered at a neighborhood shelter that housed 108 people and 50 dogs and cats. "The eye went right over us, but it was falling apart—still category 1—and many homes lost carports and roofs," says Carroll. "We were lucky and had no damage. The electricity stayed on and everyone was safe."
---
1980s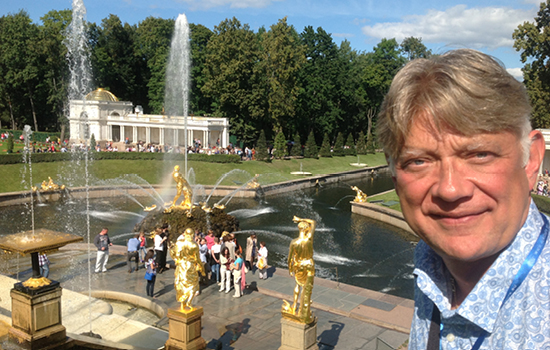 J. Michael Pate 81MN was promoted to managing director for clinical services in the U.S. Department of State's Bureau of Medical Services. The bureau provides health care to American diplomats serving overseas.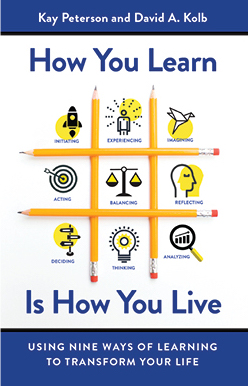 Kay Peterson 81MN co-authored a book on experiential learning.
Kay Peterson 81MN and David A. Kolb co-wrote the book How You Learn Is How You Live: Using Nine Ways of Learning to Transform Your Life (Berrett-Koehler, 2017). Peterson is founder of the Institute on Experiential Learning and founder and co-CEO of Harlan Peterson Partners, an organizational development and executive coaching firm. She lives in Cleveland, Ohio.
Marilyn Margolis 89MN now chairs the Johns Creek Chamber of Commerce. Margolis serves as CEO of Emory Johns Creek Hospital, a 110-bed acute care community hospital 45 minutes north of Atlanta. She has worked for Emory Healthcare for 36 years and began her career as an ICU and CCU nurse at Emory University Hospital.
---
2000s
Lynn Whelan 04MN is assistant chief nursing officer at Parkridge East Hospital in Chattanooga, Tenn. She returned to the area after working in Houston, Texas, and Atlanta, where she was assistant chief nursing officer for cardiac and procedural areas at Emory University Hospital and director of critical care services at Emory Saint Joseph's Hospital.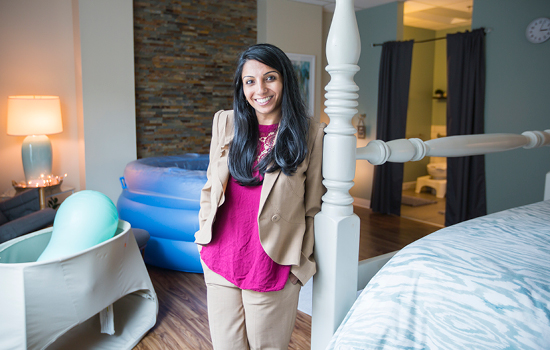 Anjli Hinman 06N 08MN (above) was named one of the Emory Alumni Association's first-ever "40 under Forty." She is a co-founder and nurse-midwife at the Atlanta Birth Center, a holistic, comprehensive midwifery practice. Hinman grew up wanting to make the world a better place and has made it her mission to improve health care and quality of life across the globe. "I am so grateful to the School of Nursing for allowing me the support and space to grow as a clinician and also as a leader who experienced the power of working on an interdisciplinary team," she says.
---
2010s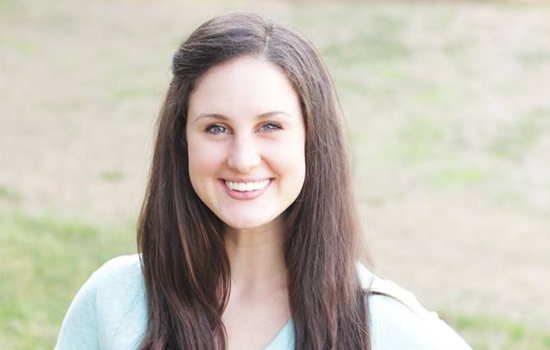 Elizabeth Driskell 14N is one of four pediatric nurses to receive the Laura Snitzer-Boozer Nursing Award, which honors nurses for professional excellence and leadership in hematology/oncology care at Children's Healthcare of Atlanta. The award is given in memory of Laura Snitzer-Boozer, an Aflac Cancer Center nurse who died unexpectedly from a brain aneurysm in 1999. Winners receive financial support for continuing education. Driskell has worked at Children's since 2014 and lives in Midtown Atlanta.
---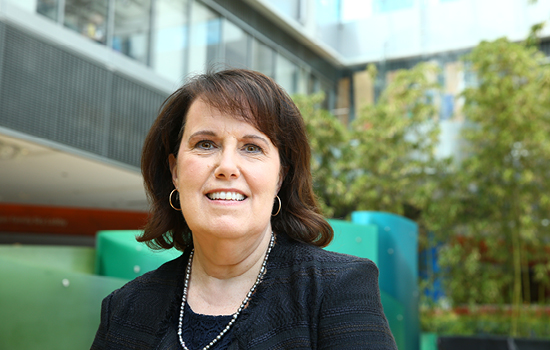 The Big Red School Bus
Barbara Lockart 98MN is an advanced practice nurse at Lurie Children's Hospital of Chicago. In August 2016 and January 2017, she worked at a refugee camp in Thessaloniki, Greece. A veteran of 15 humanitarian trips, she discovered that working with displaced families fleeing a war zone is different from working in post-hurricane Haiti. Of the 26,400 refugee children in Greece, the majority are Syrian. Nearly half of them suffer from post-traumatic stress disorder related to bombings and losing family members in the war. They have chronic abdominal pain, sleep disorders, and bed-wetting problems.
Lockhart created happier moments by using her "little box of hugs" to treat scrapes, bumps, and bug bites. Some of the children visited her each afternoon to teach her Arabic, and she in turn tutored them in English. One of the most hopeful signs of progress was the big red school bus that came to take the children back to school after being away for so long because of war.
"The children were waving, smiling, and bouncing in their seats," writes Lockhart in the Lurie Children's Blog (emry.link/lurie-blog). "The routine and promise of school, the promise of a future had once again begun."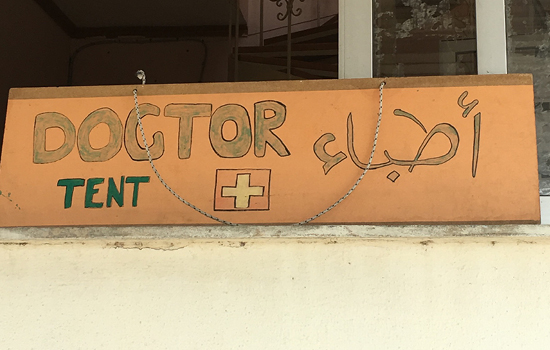 This friendly sign indicates when the doctor is in at the refugee camp in Greece, where Barbara Lockhart cared for children from Syria.