Every nurse is a leader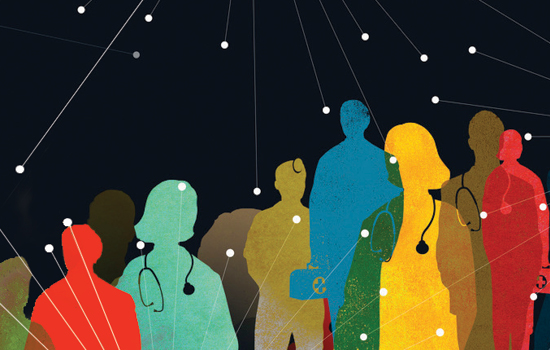 Forty years ago, Mary Gullatte 81MSN began her nursing career in oncology at Emory University Hospital. Today she directs nursing innovation and research for Emory Healthcare and recently published her third book, 21st Century Nursing Leadership (Oncology Nursing Society, 2018).
With 12 chapters written by experts in the field, the book is intended as a go-to resource for new and experienced nurses. Some of the book's contributors have ties to Emory: Nancy H. Agee 80MSN, president and CEO of Carilion Clinic in Roanoke, Virginia; Ninfa M. Saunders 84MBA, president and CEO of Navicent Health in Macon, Georgia; Tim Porter-O'Grady, a health systems expert and adjunct faculty member at the School of Nursing; and Roy L. Simpson, the school's assistant dean for technology management.
| | |
| --- | --- |
|   | |
|   | Mary Gullatte directs nursing innovation and research for Emory Healthcare. |
Here Gullatte shares some thoughts related to her book:
What makes a nursing leader?
Every nurse is a leader. It's not about where you work but what you do, whether caring for patients in a community clinic or leading a hospital system. Wherever you work, you face the same issues that any leader faces. How do you manage people? How do you communicate with them? How do you work with people across disciplines? You want to make people feel that you value them and what they bring to the table. You must be able to hear and embrace their ideas while pulling everyone together as a team to reach a common goal.
How has nursing changed over the past four decades?
We have a multigenerational, high-tech workforce and a patient population that is diverse in terms of age, language, and culture. Connecting with those patients is important. We're here to teach them how to care for themselves and manage their disease. We're so high tech that we sometimes forget about the high-touch piece—that the patient is still a human being. Nurses need to connect with patients, through eye contact, through empathy, so that they understand what their patients are feeling.
Where is nursing headed today?
Health care advocacy is our next big frontier. Nurses can be strong active leaders in different environments. You can be a voice in the legislature to craft a health care bill. You can be governor. You can be a school principal. Think about the difference you can make in a school system as a principal with a nursing background. You care about kids, and you care about families. You're going to look at things through a different lens and tap into people's strengths to help them grow, to help them find their voice.
What advice do you have for patients?
Partner with us in your care. We have your health record and we know you. If you don't understand something, then ask. That's how you're going to get the best outcome.
Time and again, the annual Gallup poll has shown that nursing is the most trusted profession. Why is that? It's because patients know that we are their advocates, that we will do everything we can to make sure they have the best outcomes.