Growing the community nursing workforce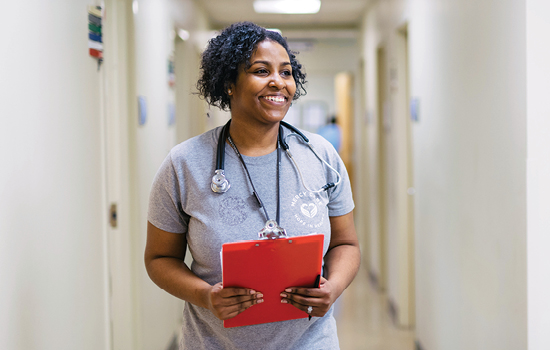 Emory BSN students will learn to play a greater role in community-based primary care through a partnership with Mercy Care of Atlanta, supported by a $2.7 million award from the Health Resources and Services Administration (HRSA) to the School of Nursing.
Led by Laura Kimble PhD FAAN, assistant dean for clinical advancement, the four-year project aims to increase the number of nurses caring for patients in the community, especially among medically underserved populations.
Students selected for the program will receive scholarship support and complete community health clinical experiences under the guidance of Mercy Care nurse preceptors. Mercy Care is a federally qualified health center with several stand-alone and mobile health clinics in Atlanta. It provides a variety of services for homeless men, women, and children, including behavioral health care services.
The HRSA grant also will fund professional development programs for RNs working in community-based primary care as well as those transitioning from acute care settings to primary care.
Specialists and instructional designers from the Emory Center for Training and Technical Assistance at Rollins School of Public Health will create the professional development programs and evaluate the HRSA project.