Class News
---
1970s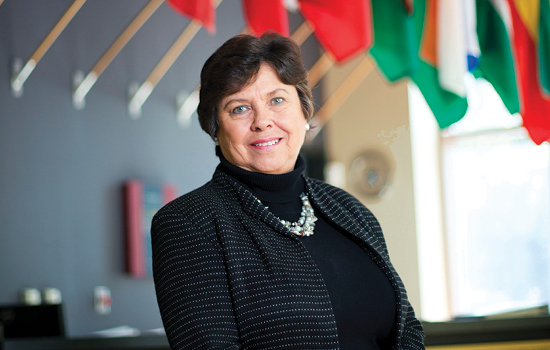 Robin Davis 76MSN was selected as the 2018 Christian International Health Champion by Christian Connections for International Health (CCIH). Davis helped found CCIH and served as its first board president (1992–1996). Spanning five continents, CCIH promotes global health and wholeness from a Christian perspective. CCIH was central to Davis's leadership of Global Health Action, an Atlanta organization that has empowered women, children, adolescents, and communities in 97 countries.
Molly Carey 77N and her real estate team were featured in the June 17th episode of HGTV's Beach Hunters. Carey, who serves on the Dean's Advisory Board at the School of Nursing, lives in Palm Coast, Fla.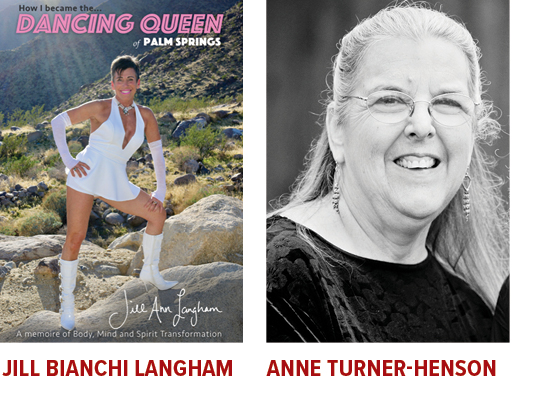 Jill Bianchi Langham 79N has written a book, How I Became the Dancing Queen of Palm Springs: A Memoire of Body, Mind and Spirit, available on Amazon. She is a personal trainer and competitive body builder who has won 21 trophies in nine shows.
University of Alabama at Birmingham professor Dr. Anne Turner-Henson 73OX 79MSN is one of 12 faculty members honored with the 2017 UAB President's Award for Excellence in Teaching. Turner-Henson has taught at UAB School of Nursing since 1982 and received her PhD there in 1992.
---
1980s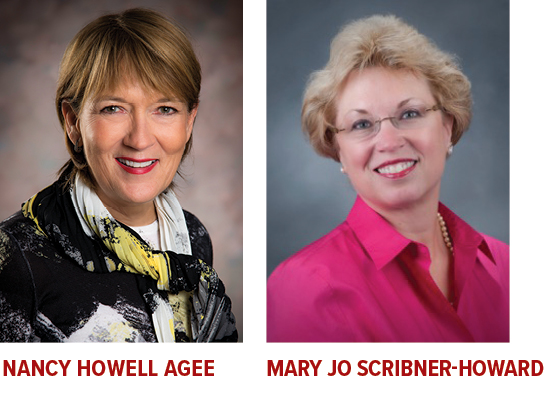 Nancy Howell Agee 80MSN is the 2018 board chair of the American Hospital Association. She also was appointed to the Dean's Council on Advancement at Virginia Tech Carilion School of Medicine. Agee is president and CEO of Carilion Clinic in Roanoke, Va. The not-for-profit organization serves 1 million patients in Virginia and West Virginia.
Married: Mary Ellen Locklear 81MSN and John D. Lisco 93MPH on Dec. 27, 2017, in Atlanta.
Mary Jo Scribner-Howard 83N received the 2018 Certified Nurse Award in Nursing Professional Development from the American Nurses Credentialing Center. She is listed in Who's Who in America's Teachers and teaches in the RN to BSN program at Columbia College in Columbia, S.C. She also practices with Palmetto Health.
Lucy Willis 87MSN/87MPH attended the Franco-American Alliance commemoration of the 100th anniversary of WWI in Paris, France, in October 2017. She traveled there with the National Society Daughters of the American Revolution.
---
1990s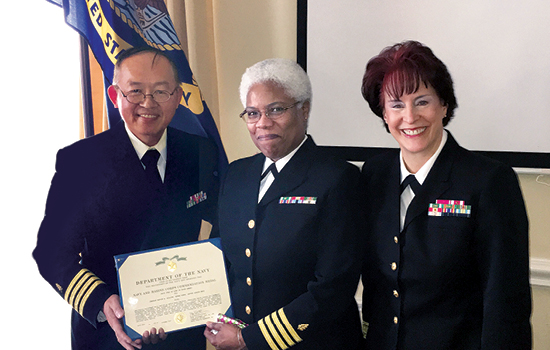 U.S. Navy Reserve Captain Denise R. Elliott 90N (center) of Newark, Del., retired from active duty. Her most recent assignment was as senior nurse executive at Bremerton Naval Hospital in Washington state. Previous posts include Balboa Naval Hospital, Bethesda Naval Hospital, and the Naval Operational Support Center in Wilmington, Del. Elliott served on humanitarian missions aboard the USNS Comfort in Colombia, El Salvador, Senegal, and Haiti. She currently is director of nursing for the Delaware Veterans Home.
Dee Keeton 90MSN was named as one of The Atlanta Journal-Constitution's Celebrating Nurses winners in Pulse magazine. She has been a nurse leader at DeKalb Medical Center (now known as Emory Decatur Hospital) for more than 30 years.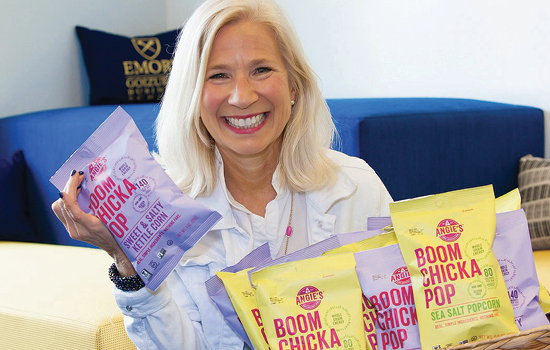 Angie Bastian 91N (above) has "crushed it" since co-founding Angie's BOOMCHICKAPOP with her husband Dan. They began the enterprise as a part-time business in the garage of their Mankato, Minn., home in 2001. It is now an award-winning popcorn company with more than 280 employees and manufacturing and distribution facilities in Minnesota and Nevada. Bastian is among the outstanding alumni entrepreneurs recognized by the Emory Entrepreneur Network in 2017. Learn more at emry.link/bastian.
Dr. Kim Kuebler 95MSN received the 2017 American Journal of Nursing Textbook of the Year Award for Integration of Palliative Care in the Management of Chronic Conditions: An Interdisciplinary Approach (Oncology Nursing Society). Kuebler directs the Multiple Chronic Conditions Research Center in Savannah, Ga., and teaches at South University.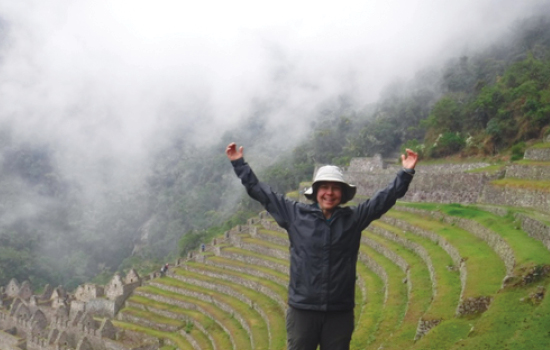 Cherie Kunik 98MSN (above) traveled to Peru in September 2017. Trip highlights included the Inca Trail, Machu Picchu, and the Amazon rainforest.
Dr. Kate Woeber 99MSN/99MPH is specialty coordinator of Emory's Nurse-Midwifery program. She holds the position previously held by Dr. Jennifer Foster, who recently retired.
---
2000s
Janet Irizarry Fedullo 01MSN spent two weeks last November volunteering on a medical mission trip with Heart to Heart International in Puerto Rico after Hurricane Maria. The group staffed mobile health clinics and made rural home visits to the elderly and bedridden. Fedullo, a nurse-midwife at Intown Midwifery in Atlanta, also made prenatal visits.
Carolyn Clevenger 02MSN received the 2018 Outstanding Young Alumni Award from the College of Nursing at Augusta University.
Andy Gish 06N is one of 10 finalists recognized this year by The Atlanta-Journal Constitution for nursing excellence. Gish is an emergency room nurse at Northside Hospital, where she has excelled as an educator in drug overdose prevention.
Rebecca Hales 09MSN and her husband Jesse are in their fourth year of mission work in the Caribbean. Sent by First Baptist Church of Galena, Kansas, they specialize in children's ministries and have had three children of their own while doing missionary work in the Dominican Republic and Costa Rica. They live in the DR capital of Santo Domingo, where they work with four different churches.
Dr. Imelda Reyes 08MSN is specialty coordinator for the population health track in Emory's DNP program. She continues to serve as specialty coordinator for the Pediatric Nurse Practitioner Primary Care program.
---
2010s
Born: To Jessica Noggle Taylor 15N 16MSN, a daughter, Aurelia Joy, on Dec. 12, 2017. Jess was able to have Aurelia at home, as she planned.
Haley Danae Reid 14OX 16N 17MSN is a family nurse practitioner with Albany Area Primary Health Care in Albany, Ga.