Advocacy
Why EPA rules matter to children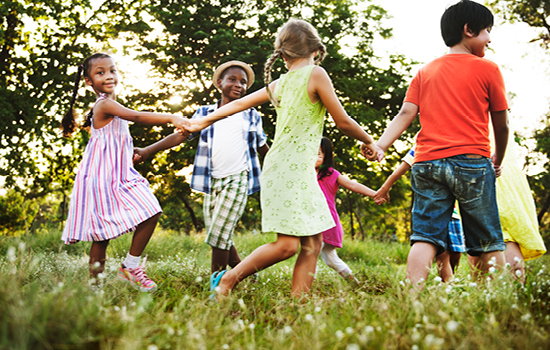 In April, Dean Linda McCauley spoke at a U.S. Capitol briefing on how Environmental Protection Agency (EPA) rules protect children's health. She zeroed in on the effects of the insecticide chlorpyrifos, which has been shown to inhibit brain development in young children.
"Think about this: Parents who work in fields where chlorpyrifos is sprayed bring that pesticide home on their shoes and clothes. Pesticides drift to playgrounds and play areas outside homes. Once these pesticides enter the home, they're not degraded by the sun, rain, or wind. Residues can remain on food, and children digest them. We know that children in agricultural communities have more chlorpyrifos metabolites in their bodies. We're talking about 11 million children living in rural areas in the United States….
"[In Oregon] the suggestion was made that agricultural families shelter in place when organophosphates like chlorpyrifos are sprayed in neighboring fields. That's what's going on in our country today."
McCauley also pointed to Agent Orange and DDT as precautionary tales of prolonged chemical exposure and the need for evidence-based decision-making to better balance the risks and benefits of chemical use. Agent Orange, used as a defoliant during the Vietnam War, continues to affect the health of veterans and their children. In 1972, the EPA banned DDT, widely used as an agricultural insecticide for 30 years, to prevent harm to wildlife and people.
Watch the briefing at emry.link/EPA-briefing.