Two lives, two legacies touch students and patients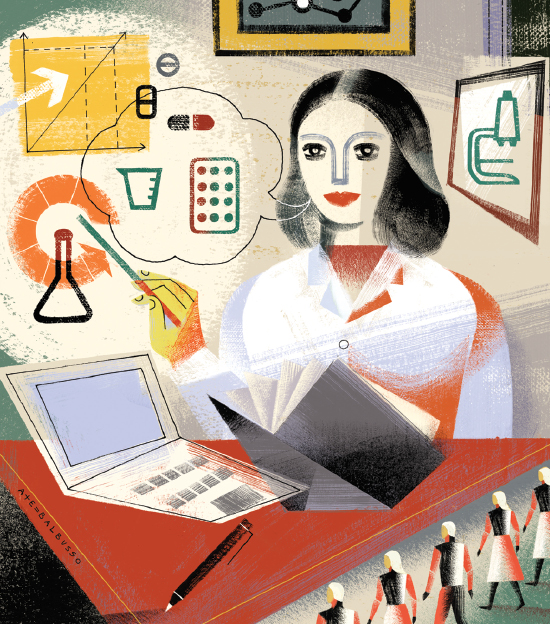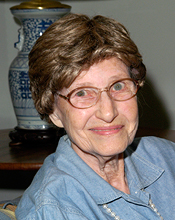 Barbara Reich
A penchant for pathophysiology
Barbara Reich MN RN, the faculty member who introduced pathophysiology to the nursing curriculum in the 1960s and who was named an honorary alumna in 1999, died on December 10, 2015, in Atlanta after an extended illness. She was 84. 
After becoming engaged, Barbara and her husband Robert attended Yale University, where he earned a medical degree and she a master's in nursing. Totally hooked by physiology, she began a lifelong commitment to giving nurses a solid foundation in the physical and chemical processes of the human body.  
When the Reichs moved to Atlanta in 1963, Barbara began teaching at  Emory University School of Nursing. The school grew rapidly and expanded its BSN curriculum in which students not only took nursing courses, including Barbara's required pathophysiology course, but also anatomy, physiology, biochemistry, microbiology, and pharmacology, taught by medical school faculty.
After retiring in 1997, Barbara kept up with her nursing colleagues and former students, many of whom wrote to tell her how her teaching had influenced their nursing practice or teaching career. Susan Smith 70MN PhD FNP credits "one of the best faculty I had in four different universities" with inspiring her to get her doctorate and nurse practitioner certification. Now an NP at Presbyterian Healthcare Services in Albuquerque, Smith has made a planned gift in honor of Barbara to provide scholarship support for MSN students. 
Retirement also gave Barbara more time for her many interests. Decorating a doll house with antique reproductions evolved into a successful miniatures business. During the last months of her life, Barbara spent time on site where the 2015 movie Goosebumps was filmed. The Reichs' beloved "Teddy" starred as a vampire poodle in the adaptation of the well-known children's book series. Although Barbara died before the film was released, it was one of the few regrets in her life, her family says.
In addition to her husband, Reich is survived by sons Allen and Rob, Allen's wife Cheri, and grandchildren Kira and Maxx.—Sylvia Wrobel
---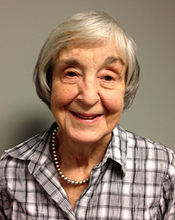 Elizabeth Sharp
Shaping midwifery practice
Many of the midwives practicing in Georgia today have Elizabeth Sharp to thank. The national midwifery icon and Georgia public health leader passed away on February 7, 2016, in Alpharetta, Georgia.
Sharp DrPH FACNM FAAN, who was 82, brought nurse-midwifery practice and education to Atlanta and Emory, where she served on the nursing and medical faculties. Part of the credit goes to the late Mary Woody who, as nursing director at Grady Memorial Hospital, recruited Sharp from Yale School of Nursing in 1970 to establish a nurse-midwifery program at Grady. Sharp subsequently launched the graduate program in nurse-midwifery at Emory's School of Nursing in 1977. Today, it is the only accredited nurse-midwifery education program in the Southeast.
During Sharp's tenure at Emory, she brought the schools of nursing and public health together to develop one of the nation's first dual MSN/MPH degree programs. She also helped the School of Nursing establish significant community health initiatives to serve vulnerable populations in Atlanta. Today, community health and service learning remain part of the school's fabric. 
Sharp advanced midwifery education and care in other ways through leadership positions with the American College of Nurse-Midwives (ACNM), the Georgia Board of Nursing, the Georgia Task Force on Midwifery, and the March of Dimes. She served as ACNM president from 1973 to 1975 and received the organization's Hattie Hemschemeyer Award in 1999 for meritorious service. She also received distinguished alumna awards from Yale and Emory.
Dean Linda McCauley regards Sharp as one of the most influential nurses in the nursing school's history. "She was a visionary leader and a change agent for midwifery education and practice," says McCauley. "Countless Emory nursing students and Grady patients have and will continue to be touched by the legacy Elizabeth has set forth."—Melva Robertson
Related
"Elizabeth Sharp remembered as national midwifery leader" (2/19/2016)
---
Tribute gifts may be made to the Emeritus Faculty Scholarship Fund, in memory of Barbara Reich, and the Elizabeth Sager Sharp Endowed Scholarship Fund for nurse-midwifery students. To learn more, contact Margot Early, associate director of development, at 404-727-5291 or margot.early@emory.edu.