Emory joins ranks of top 10 nursing schools
By Pam Auchmutey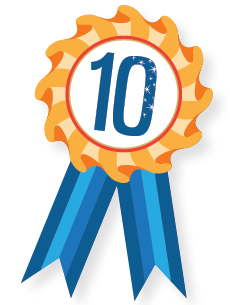 The School of Nursing ranks 10th among its peers in U.S. News & World Report's 2016 edition of "America's Best Graduate Schools" guide. 
The new ranking is the highest in the school's history and is based on new statistical and reputational data introduced this year by U.S. News. Previously, the magazine ranked master's programs in nursing every three years based solely on peer assessments. The school ranked No. 21 in 2012.
Three of the school's advanced practice specialty programs were also ranked for 2016—the nurse-midwifery (9th), the family nurse practitioner (11th), and the adult/gerontology primary care (14th) programs. Other Emory schools were ranked as well, including Rollins School of Public Health (7th) and the School of Medicine (23rd among research-oriented medical schools and 42nd among primary care schools). Also, Emory's physician assistant program ranked 3rd in the nation.
Related Resources
"Emory's School of Nursing ranked in top 10 by U.S. News and World Report" (Emory News Center, 3/10/2015)