Lady with pearl necklace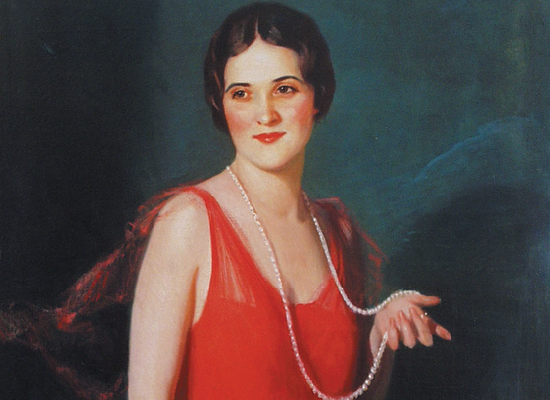 This portrait of Nell Hodgson Woodruff graces the lobby of Emory's nursing school, which bears her name. The Georgia Women of Achievement (GWA) recently honored the late benefactor for her contributions to nursing education and practice in the state. 
Although Nell withdrew from nursing school in Athens, Georgia, to marry future Coca-Cola Company leader Robert Woodruff in 1912, she remained passionate about nursing. She was a Red Cross volunteer during World Wars I and II, volunteered in the maternity ward at Emory University Hospital (EUH), and served as a delegate to the World Health Organization. Nell also supported nursing education at Emory, which named its nursing school for her in 1967. She died in 1968 a few days after breaking ground for the first nursing school building, then located behind EUH.  
Last spring, a proud contingent of School of Nursing faculty, staff, and alumni traveled to Macon, Georgia, for the GWA ceremony. Also present were members of the Woodruff family, including Nell's niece, Nell Watt or "Little Nell," and her great niece, Missie Woodruff Pierce, who nominated their beloved aunt "Nana" for the GWA honor.
Video