Class news
1970s                       
Mary Jacob 74MN published the book, Christian Concepts for Care:  Understanding and Helping People with Mental Health Issues.
Margot Ashley 76N is president of SafetySmart Lilburn Inc. in Lilburn, Ga. She was involved in its creation and development, including gaining tax-exempt status, beginning in 2010. SafetySmart collaborates with the Lilburn Police Department and nonprofits to plan events, sponsor rabies clinics for pets, and aid in neighborhood watches throughout the Lilburn area of Gwinnett County. 
Robin C. Davis 76MN retired as president and CEO of Global Health Action (GHA), after serving as CEO for 30 years. In her new role as senior adviser and president emerita, she is focusing on resource development and strategic partnerships for GHA, based in Atlanta.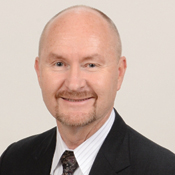 Barbara E. Crane 78MN received the Barfield Nursing Section Award from the Georgia Public Health Association at its 2015 annual meeting in Atlanta. The award recognizes her work in breast cancer genomics, especially through the CDC cooperative agreement, "Enhancing Breast Cancer Genomics through Education, Surveillance, and Policy." She collaborated with Emory, Georgia CORE, and Georgia Department of Public Health (GDPH) experts to write a paper that describes the results of implementing new screening approaches for hereditary breast and ovarian cancers, which have become a model of care in the U.S. Crane was a nurse-midwife for 30 years before she undertook a career in public health nursing. Today she is deputy director for prevention, screening, and treatment in the Chronic Disease Section of GDPH.
1980s
Mary Lambert 81MN will be inducted as a 2015 fellow of the American Academy of Nursing in October. She holds a number of honors, including the Retired Public Health Service Officer Recognition Award for her exemplary leadership as a captain with the U.S. Public Health Service. In the course of her career, Lambert has worked at the Centers for Disease Control and Prevention, the U.S. Department of Veterans Affairs, the Food and Drug Administration, the Health Resources and Services Administration, and the U.S. Army. She just completed a term as a member of the Emory Alumni Board and chair of its Initiatives Committee.
Rebecca Crosby Yates 81MN has joined two other nurse-midwives to open a new birth center, Baby+Co,   in Charlotte, N.C. The practice brings Yates back to her hometown after 55 years. She is certified as a lactation consultant and menopause practitioner in addition to being a nurse-midwife. Yates is active with the North Carolina chapter of the American College of Nurse-Midwives and has been involved in political efforts to modernize laws governing CNMs and other APRNs in the state. 
Jeffery McNeil 89N 98MN is a manager and clinician at Duke University Employee Occupational Health & Wellness clinic in Durham, N.C. He recently completed a one-year fellowship with the Duke-Johnson & Johnson Nurse Leadership Program.
1990s
Sonia Smith 91MN opened Emerald Coast Pediatric Sleep Consultants LLC, a nurse practitioner-owned practice specializing in pediatric sleep disorders and treatment. Its mission is to promote sleep awareness and improve screening for sleep disorders in children.
2000s
Susan Irick 04N was named a 2015 Sepsis Hero by the Sepsis Alliance, a patient advocacy group dedicated to raising awareness about sepsis as a medical emergency. Irick is well acquainted with the condition as a nurse and as a survivor. She is the disease manager for sepsis and pneumonia at Northeast Georgia Medical Center in Gainesville and has taught staff members, paramedics, nursing students, and community members about the importance of early recognition and treatment. But when she became ill, she didn't recognize sepsis and spent 11 days in the hospital. She was discharged and continued her recovery.
In March 2015, Irick received a pacemaker. In April, she was admitted to the hospital with a diagnosis of sepsis related to her pacemaker. This time, she recognized the symptoms and went to the emergency room. She is now recovered and attributes her knowledge and survival to the Sepsis Alliance. 
Laura Layne 05N 06MN 06MPH is deputy chief nurse at the Georgia Department of Public Health in Atlanta.
Donte Flanagan 04OX 06N began his DNP studies this fall at Columbia University in New York City. He lives in Brooklyn, N.Y.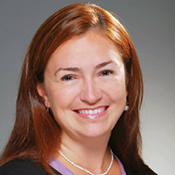 Employees with Flying Food Group's airline catering kitchen in Chicago have easier access to health care thanks to Angela (Porter) Moss 06MN, director of the Office of Faculty Practice (OFP) at Rush University College of Nursing. Moss established the Flying Food Healthy Living Program at the company's O'Hare International Airport kitchen after the company approached the college about offering free, on-site health care for its 450 employees at O'Hare. Moss is one of three nurse practitioners who staff the Rush clinic, where they provide basic primary care and health coaching and education. The nurses also help connect non-English speaking employees with local clinicians and health services. Nursing students assist, gaining valuable clinical experience working with a diverse patient population. The clinic "helps promote our vision of social justice—community outreach and helping to decrease health disparities," says Moss of the partnership between OFP and Flying Food. The company is looking to establish similar clinics at other U.S. locations.
Kathleen Wilmer 08N is a family nurse practitioner with Cobb & Douglas Public Health in Marietta, Ga.
Julia Smookler 09MN and her husband Eugene were selected as  participants in CNN Fit Nation, which promotes healthier living worldwide by following six people in their efforts to achieve a lifelong health goal. The group is coached by CNN chief medical correspondent Sanjay Gupta. All will participate in the Nautica Malibu Triathlon in September. Smookler is a CNM at Atlanta Gynecology & Obsetrics. Follow her efforts on CNN at bit.ly/smookler.
2010s              
Christie Halter 11N 13MN was featured on Atlanta & Company, produced by the TV station 11 Alive, to talk about "A Day in the Life of a Midwife." In the segment, Halter discusses the benefits of using a nurse-midwife and gives a shout-out to the nursing school's midwifery program. To watch the segment, visit bit.ly/halter-midwife.
MARRIED: Kenan Preston 12N and Ben Morrissey on April 26, 2014. She now goes by Kenan Morrissey. 
Joanne Butler 13N was appointed director for staff nurses by the Georgia Nurses Association Board of Directors. She is a behavioral health nurse with the Fulton County Health Department in Atlanta and lives in Fairburn, Ga.
MARRIED: Alison Gilland 12OX 14N and Joshua Danforth on May 3, 2015. She now goes by Alison Gilland Danforth.
Chau Bao Bui 07C 15N is a health advocate with the Feminist Women's Health Center in Atlanta.