Faculty appointments
Kristy Kiel Martyn PhD RN FAAN, professor and assistant dean of clinical advancement, comes to Emory from the University of Michigan School of Nursing, where she led programs in health promotion and risk reduction. She also served on the faculty at Duquesne University, Georgia State University, Albany State University, the University of Miami, and the University of Florida. Through her research, Martyn focuses on access to person-centered health care for child, adolescent, and young adult populations. Her articles have appeared in the Journal of Family Nursing; Journal of Obstetric, Gynecologic & Neonatal Nursing; Journal of Pediatric Health Care; Journal of School Nursing; The Journal for Nurse Practitioners; and Pediatrics. Martyn was inducted last year as a fellow of the American Academy of Nursing.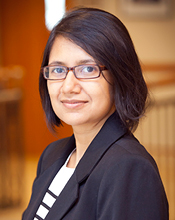 Sudeshna Paul PhD, research assistant professor, provides statistical data analysis for projects in the School of Nursing. Her own research focuses on modeling the dynamics of dyadic/relational data (friendship, spousal/relatives information, contacts in a population) to develop longitudinal models that capture various aspects of  underlying network structures. Through this research, Paul hopes to identify ways to optimize future interventions to benefit population health.She also applies statistical methods to understand causal relationships between multiple clinical and behavioral factors and health outcomes, associations between health services and adverse outcomes in the elderly population, and identifying factors that predict contact and formation of relationships between health care professionals.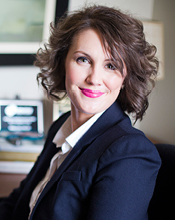 Assistant professor Melissa Pinto PhD RN is an expert on stigma, mental health literacy, and developing interventions to help adolescents and young adults manage symptoms of depression. Prior to joining Emory, Pinto completed a fellowship in molecular genetics at NIH through the National Institute of Nursing Research. She also received a four-year NIH KL2 Career Development Award through the Cleveland Clinical and Translational Science Collaborative at Case Western Reserve University School of Medicine. She has translated her work for lay audiences and community stakeholders. Among her projects is eSMART-MH (Electronic Self-Management Resource Training for Mental Health), a virtual program designed to help adolescents manage symptoms and feel more at ease during clinic visits for depression. Pinto currently serves on the editorial board
of Stigma Research in Action.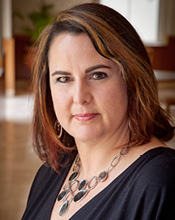 MaryJane Lewitt 13PhD CNM is a clinical assistant professor who seeks to improve the quality, safety, and effectiveness of labor and birth care through research. Prior to completing her PhD at the School of Nursing, Lewitt was a clinical instructor who taught obstetric and postpartum nursing and helped develop clinical sites for the nurse-midwifery program. She currently chairs the Maternity System Quality and Safety Subcommittee of the National Physiologic Birth Task Force and the Coalition of Advanced Practice Registered Nurses of Georgia. Lewitt also serves as vice president of the Georgia Chapter of the American College of Nurse-Midwives (ACNM). She is a past recipient of the Kitty Earnst Award, presented by the ACNM for outstanding service to the profession.